TAKE THE LEAP
Learn from CRNAs that have FINANCIALLY SUCCEEDED
and Grow Your OWN Anesthesia Services Business for ANY Facility
How to launch your own successful Anesthesia Services business
The focus is on creating a scalable Office CRNA Independent Practice
Encompasses the start-up considerations for any outpatient services
What makes providing Anesthesia Coverage to Offices and small ASCs the best way to free your lifestyle, control your schedule, greatly increase your income, and evolve into a successful entrepreneur.
Thrive in your life, and grow as a CRNA Entrepreneur!
What they are saying...
Life changing! Why did I wait so long to become 1099?
What they are saying...
Every CRNA , W2 or 1099, should learn this curriculum! Alesia's knowledge and enthusiasm empowers me!
What they are saying...
If you are new to 1099 work, this is a great way to learn the inside info to help you be a success!
What they are saying...
I just renegotiated my contract rate up again!
What they are saying...
I am so very thankful that I have access to the course to watch it as many times as I need to. It is full of so much valuable information, especially in regards to savings and tax information. I was on the Fence about purchasing and grateful I decided to go ahead!
Business of Anesthesia Masterclass
Our Mission
We streamline the process of transitioning from W2 to 1099, allowing you to gain control over your income, work schedule, and overall lifestyle.
We teach CRNAs the billing and reimbursement methods for their services, so they can confidently negotiate their pay rates.
Our aim is to assist CRNAs who seek an alternative to the traditional W2 lifestyle by enabling them to design a schedule that suits their individual needs. We prioritize work/life balance and provide them with the necessary resources to support their career.
We help improve patient access to CRNA's nationally by instilling the knowledge and confidence to work in any practice setting, including independent and collaborative with surgeons, physicians, facilities, and MDAs.
We help hiring entities and facilities in the national healthcare system find a fresh influx of CRNAs looking to be paid via 1099.
Great class!
Can't say enough about this class! Alesia is Amazing! She is always available and has a great teaching style. I have been 1099 for years, this class just made me understand all of the in & outs of... Read More
Short (just like me) testimonial
The FMC has provided a solid plan of implementation to becoming 1099. It takes out the guessing out of the equation. The classes are fun, and Alesia will support you. But you have to do the hard... Read More
True 1099 Success!
"I had so many questions and uncertainty transitioning from W2 to 1099. The 1099 CRNA Freedom Masterclass has great information..."
Enrichment experience!
My name is Nina. I have been a CRNA for 13 years. Of those years, I have been an independent contractor for 10 years. Although I have learned quite few tricks over the years, along with stumbling and... Read More
The QuickBooks CoursePairs Well!
I highly recommend the QB course. It made this process so easy!
Outstanding Course!
I really loved this course! I loved all the lectures, all the tax hints, and just general financial literacy information that was included as well. I had heard great things about this course and I... Read More
Transition to Business of Anesthesia MASTERCLASS
INCLUDED WITH MEMBERSHIP:
Pre-Recorded for Your Viewing or Listening Convenience… at your favorite speed setting!
Replay Available for 1 Year
1 Year FB Group Membership
Mentorship and live Q&As
Non-Descript CME Receipt Provided Upon Request: "2023 CRNA MasterMind Summit"
*This program has been prior approved by the American Association of Nurse Anesthesiology for 31.00 Class A CE credits; Code Number 1042272; Expiration Date 07/13/2025.
About Alesia Quante
Alesia Quante has been a CRNA for 23 years, and for the last 20 has enjoyed the work/life balance offered by the 1099 CRNA lifestyle. She graduated Summa Cum Laude with a Master's in Health Sciences in the Anesthesia for Nurses program from the Medical University of South Carolina in December 2001.
Her 1099 practice locations have been in multiple hospitals, ambulatory surgery centers, and physicians' offices on the east and west coasts of Florida as well as coastal and Georgia and South Carolina. She has a thriving independent practice at a variety of outpatient clinics and dental offices where she provides opportunities for 1099 CRNAs.
Full bio
CRNA Business of Anesthesia Success
Social Community
The CRNA Business of Anesthesia Success Community helps CRNAs transition to negotiating and managing Anesthesia Services Contracts at a range of Facilities, including Offices, ASCs, and Hospitals. Additionally, this community mentors and supports Anesthesia Group setup and Anesthesia Clinic Practice setup including Ketamine, Aesthetics, and IV Therapy.
We nurture your Anesthesia Practice niche along with the many successful CRNA entrepreneurs in the group who share their knowledge freely. Providing a rich network of support for our members is key for the upward mobility of CRNAs in the Business of Anesthesia world.
Creating your own Business of Anesthesia takes organization and hard work up front, but ultimately it's guaranteed to bring you great Freedom for Yourself and Your Family.
Be Empowered. Ask questions. Learn from mentors… then Go For It!!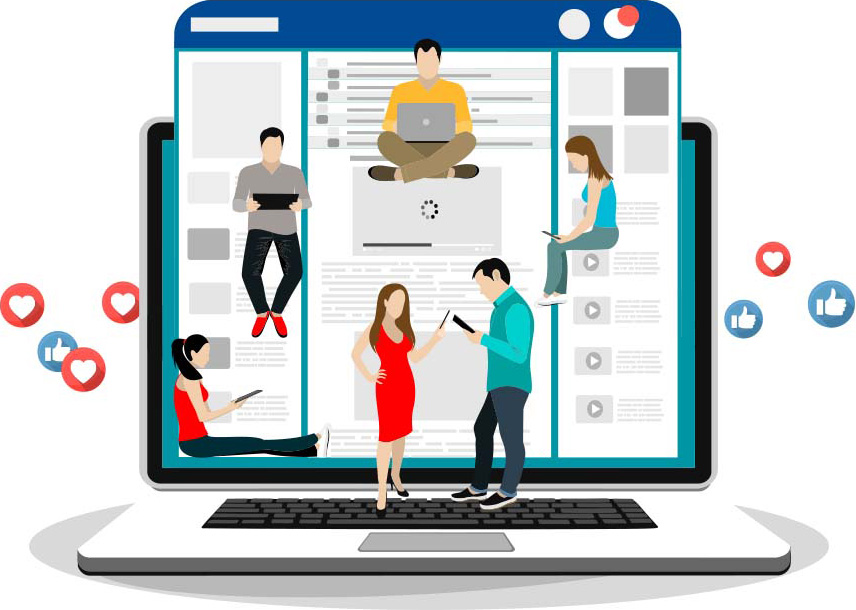 FAQs
What is a 1099?
A 1099 form is an IRS document, comparable to the W-2 form, which employers provide to their employees by the year's end. However, the purpose of the 1099 form is to report independent income instead of employment income, making it a common choice for contractors and individuals working outside traditional employment arrangements. It serves the same function of information reporting, enabling individuals to accurately report their earnings and fulfill their tax responsibilities.
Why choose this program?
Your success is our success! We dedicate our time to personally mentor you and provide live Q+As to complement our online educational platform and exclusive Facebook group. You can learn right from our easy-to-use app on your phone when you're on the go. Our comprehensive program is immersive, giving you the tools and best practices you need to optimize your savings and optimize your taxes.
Why is this Masterclass different?
If you've encountered difficulties while attempting to establish a 1099 business and haven't been able to achieve your goal, it's perfectly alright. Many individuals find the process overwhelming or confusing, which often leads them to abandon the transition altogether. However, with our Masterclass, we provide you with a supportive community, essential tools, and clarity to successfully make the switch to the 1099 lifestyle on your own terms.
Why would I choose to attend the Masterclass instead of doing it alone?
This Masterclass is different than just trying to pick up bits and pieces of information and trying to define your business and your scheduling freedom on your own. This Masterclass is going to lay it all out for you across 10 conveniently pre-recorded units and seven speakers. You will have access to a bi-weekly live Q&A session held on the 1st and 3rd Tuesday of each month, plus bi-weekly live speaker session held on Thursday's. These are streamed live to our exclusive Freedom Masterclass Educational Facebook Group, where they remain for your viewing convenience. At the end of the course, you will have everything situated so that the transition from W2 to 1099 will be smooth and well thought out. Bi-weekly Q&A and discussion sessions will give you a full understanding of each aspect and you'll feel confident stepping ahead into a successful 1099 lifestyle.
How can I obtain CME reimbursement from my employer in a way that is discreet about my future plans to switch from w-2 to 1099?
To honor your privacy at your present W-2 position, we provide a receipt with discreet CME reimbursement documentation. The logo on the receipt says Financial Success Academy. The classes are called CRNA Financial Freedom (1099 Freedom Masterclass) and CRNA Investments (QuickBooks for 1099 CRNAs).
Please email paris@1099successacademy.com to request a discreet receipt.
What if I already have my CE credits for this cycle and the next cycle is two years away?
We offer PayPal which allows you the option to "pay later". When you select PayPal on the checkout page, you will have the option to "pay later" and will be charged six months from the enrollment date.